Smile Makeovers using cosmetic dentistry is the most popular dental treatment  at our clinic, along with dental implants. In the last 18 years, patients from across the world have visited Dr. Sagar to get their  dream smiles. We are proud to help our clients achieve  maximum happiness as they discover  renewed confidence after they get a smile makeover.
When I got my dream smile, my life turned around. From an under confident, depressed teenager, I became a happy, young lady who felt like a million dollars and I started loving life. Based on the huge value my new smile gave my life, I decided to add the same to other people's lives by becoming a dentist. ...Dr. Yogita Sagar

All-ceramic or all-porcelain crowns provide the best natural colour and they are the top quality crowns worldwide. Purely made of ceramic, which is translucent, these crowns are very life-like and blend well with the rest of your natural teeth. They have the ability to replicate both the form and function of natural teeth.

Ceramic veneers are thin shells made of strong dental porcelain, which are bonded on the front surface of the teeth to improve a person's smile.
Gaps between teeth, discolourations, cracks,_chips, malalignments, and size discrepancies are all treated to give you a perfect smile. Veneers also cover worn out, dull, or aged teeth, and prevent further wear and tear of your teeth. Veneers are customised for each patient, and will require 2 sittings over 4 days.

Gum depigmentation is a cosmetic dentistry procedure used to remove dark discolouration or patches on the gums, to help patients achieve the healthy, aesthetically pleasing smiles they desire. The dark pigment does not indicate any disease or dysfunction, but it makes them look brown or black instead of pink, which could be an obstacle to an attractive smile.

Gum depigmentation is a cosmetic dentistry procedure used to treat dark unsightly gums.
A pleasing smile is a delicate balance between the display of teeth and gums. There is a great deal of individual variation that gives every smile its own character. However a gummy smile can have a negative effect on the aesthetics of your smile.

To add some glamour to your smile, we can embellish your teeth with top-quality tooth jewellery /diamonds.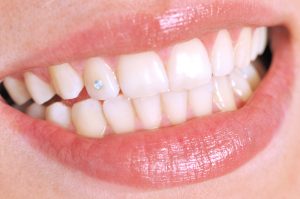 Here is what some of our patients had to say about their experience, regarding their smile makeover done at Dr. Yogita Clinic Delhi.
Rahul Kaaushik, Delhi
" This clinic is very professional and they use only best materials !. After many years i have a correct bite which is so important for symmetric of face !!!. I choose Dr. Yogita Sagar and I highly recommend it to everyone who want a perfect smile."
Sneha Sharma , Noida
"I loved how you were so quick. Always the professional. I LOVE my new teeth + Smile. I have the Bollywood teeth that I so wanted. I would highly recommend you to my friends + family when they travel to Delhi. If you come to Canada at any time look me up."
Thanks again. Always your friend,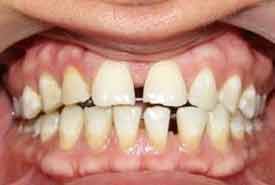 Before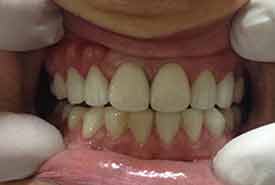 After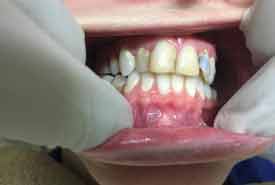 Before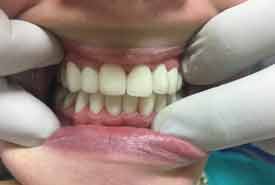 After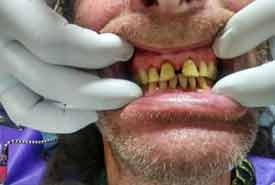 Before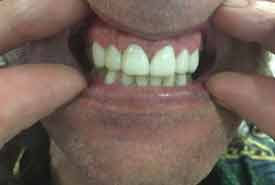 After